Wow What's Going On In Here Then ??
We are passionate about our growers and suppliers who work hard in making sure we are constantly in tune with all things food.

Without this network of guru's we all would simply have nothing to create with, so as part of our duty to connect you closer to them this new section is here to make you feel even cosier than before.
The time has arisen to simply "Say Hello"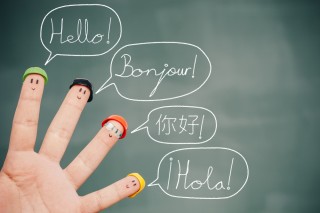 Millers
Millers Bespoke Bakery was founded in 1997 after Marcus Miller returned home from Hong Kong where he was Head Beaker at the Grand Hyatt.

Marcus Miller's family were flour millers for many years and this tradition was carried on by Marcus who is a fourth-generation baker.

Millers bakery produces a wide range of high-quality European breads with the aim to be the finest wholesale baker which produces the highest quality products. To do this they use time honoured methods to make the products of a high quality and consistent.

Due to a wide range of end customers like you, Millers are constantly working to develop new bread styles to keep up with the current trends in the food industry to ensure chefs have the best products available whenever they need them. Which is where us at Delifresh come in, Millers provide this wide range to the country's top chefs and catering establishments through companies like us.

The first stage of bread production requires all flours to be fully aged in order to produce the highest quality and gain the best performance from the natural fermentation and production process. Millers always hold a maimum of 120 tonnes of flour in their silos!!

The mixing room at Millers strictly controls temperatures, weights and times. All of the ingredients and doughs are monitored in here to ensure the best quality in each batch. After this the doughs are fermented and divided, this is the most important part of bread making.

Depending on which bread is made, the dough will go through a second fermentation which is carried out with strict quality controls. The bread is then moulded in the same style by a team of artisan bakers. All 150 types of bread have been learned by the bakers to guarantee consistency.

The processing machines used at Millers are for high volume products, these are computer controlled and monitored strictly by a team of bakers to ensure that the breads are just as good as they would be if made by hand.

The breads are then proved, at this stage the bread is in its most delicate form. The majority of the breads are slow proved to give a better quality and flavour. This is then followed by baking where two different types of ovens will be used, the choice of oven will depend on the product being baked.

Prior to packaging, each bread is checked by the head baker who will go by the philosophy of 'IF IT AIN'T RIGHT, MAKE IT AGAIN' ensuring that you get the perfect bread every time!
How inspirational