Sign Youself Up
We all like a cheeky freebie and with this, in mind, we thought we should welcome back this section into our creative vibes.

Welcome to the Sample Signup.

Any new product we may be thinking about stocking where we require feedback will show up here for you to have the opportunity to try it and feedback.

All you need to do is register your interest here and we will do the rest by sending you over the sample of the highlighted product for you to try.
So here it is what free samples have we got this week - Sample Signup is here to excite.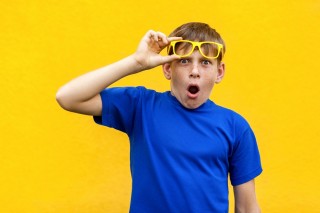 Global Harvest - Membrillo Pastes

We have a range of amazing NEW membrillo style set fruit jellies ready to excite your senses very soon and we think you really need to taste these magnificent creations so you are ready for their amazing arrival in the next couple of weeks

Global Harvest are producers of unforgettable British made fruit cheeses. Like many great innovations, Global Harvest's fruit for cheese had humble beginnings.

The recipe for quince jelly started in the kitchen at home using quince from a small tree from the garden. Fast forward several years David & Stuart's fruits for cheese (Set fruit conserve) now span 10 different but equally dazzling flavours and have collected much acclaim along the way.

They also import some very unique & spectacular ingredients from around the world, namely Pollen's, truffled acacia honey & nut oils (These are to arrive shortly)

So much more than an alternative to chutney or pickle, their fruits for cheese transform any cheese or charcuterie board - they look fantastic but what's truly remarkable is the taste.

Prepare to become a fan...

We want you to sample 4 of the flavours we will be bringing in Sign up below for a mixed box of goodies you will most definitely LOVE these.

Hesper Farm - Skyr Yoghurt

A new range of Icelandic style yoghurt is about to blow your senses so make sure you sign up for a range of flavours to trial so you too can become as excited as us around their creation

This northern produced masterpiece is produced on the outskirts of Skipton by Sam and a few other hands not forgetting thier marvellous herd of cows...

Sam comes from a long line of determined farm folk, so few doubted him when he set off for Iceland saying he'd return with a remarkable new dairy product (and maybe a few new Nordic jumpers). And so he left for the land of the Vikings, hoping to return with something legendary.

Sam knocked on some doors until he met Thorarinn, a renowned master of skyr. Thorarinn makes skyr that sells like crazy across Iceland. Luckily for Sam, Thorarinn liked his style and set about teaching him the age-old artisan skyr techniques.

To make the very best traditional skyr, as they do at Hesper Farm, takes them till the cows come home. It's a very simple, yet labour-intensive, 24-hour process with minimal machinery. It takes about three times as long as yoghurt to make and it cannot be rushed.

We will be stocking a mixed flavour tray and a 1kg natural which are all 100% fat-free, packed full of goodness hosting an intriguing and complex texture and mind-blowing flavour you need to try it.

Side Oven Bakery - Granola & Muesli

Did you know we stock the most amazing Granola on the planet ???

Situated on the edge of the Yorkshire Wolds, Carr House Farm is the home of the Side Oven Bakery, where the Sellers family have lived and worked for five generations.

A wide range of cereals are grown on the farm, which following harvest are taken to the mill house where they are milled using a traditional stone ground mill.

The hand toasted Granola and Muesli recipes are both created using the organic homegrown cereals and created with Spelt giving them a crunchy edge, both combined with honey and toasted in the ebbing heat of their most amazing wood-burning oven.

This slow toasting process gives this handcrafted northern granola & muesli a sophisticated edge over many offer options.

With such an awesome ethos and sustainable approach to their environment, this is a true winner which should be both investigated.

Order your sample packs today...