Speedy Eyes
Time is challenging for many, so if you are in a rush but want to keep refreshed you have navigated to the right place as our fast reader page is designed for you.

Simply swipe away and let your eyes slide down the refresh in one page, once you have more time come back for a deeper look around to find out all the juicy info.

Speed reading is a skill that most of us host but how many can speed skate ?? (this is getting random) Cast your eyes below and feel your cells ignite as your eyes capture glimpses of all things nice
Speedy Gonzales....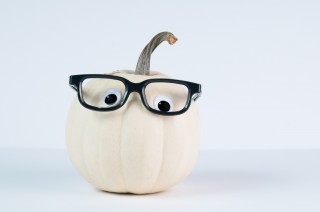 Why Not Try Something Ultra-Special ??
With countless fresh flavours landing in our engine room daily it would be a disaster if we didn't inform you of a few cheeky speciality ingredients that are also on true form this week.
Do You Really Want To Miss It ???
Dont Miss Out On Some Inspirational Facts.
Unsalted Butter **GIVEAWAY**
With a busy week on the horizon what better way to celebrate than to save stacks of cash on your Unsalted Butter needs

We all use it so if you don't engage with this offer you could be severely missing out.

Simply place your order below via the form and reap the benefits from Golden Del Boys crazy buttery antics.
Hero Of The Week **L20 Restaurant **
Late one night an upload alert tickled our senses as our channel became alight with excitement when the team at L20 restaurant uploaded this magnificent picture of an evening they held with Aiden Byrne. The team are cooking up some severe seasonal delights and have recently started to embrace the delifresh passion, for their new connection and incredible passion for the season you have been awarded our upload heroes of the week - get in touch to claim your prize - Congratulations
Norman Mackenzie
The Grand Hotel York has announced its new executive chef Mr Norman Mackenszie

Norman is a long established Delifresh warrior who most certainly creates some magical seasonal creations with great flair and attention to detail.

The Grand Hotel is a most marvellous establishment offering guests a touch of Yorkshire in every corner, this magical establishment was originally built in 1906 as a 'Palace Of Business' for one of the most powerful railway companies in Edwardian England. With no expense spared in the pursuit of luxury, The Grand now boasts some of the finest rooms, event spaces and conference facilities in York along with remarkable food in all areas of the hotel.

Norman we are excited to be working closely with you in your new venture as the team champion the North to its full over the coming months.

Next time you are in York make sure you glide in and say hello.
The Perfect Segment
If you have a dream around offering a segment perfectly cut and packed with flavour and zero PIFF then you need to watch this crazy short video from Chef Steps.

This reveals the way the manufacturing world creates tinned fruit with maximum flavour

Give it a watch it may change your life!!!