What's Tricky This Coming Week ???
With produce travelling from all corners of the globe there is always something you should stay away from.

This page is designed to ensure you don't get caught out by listing something on your menu when supply is proving slightly tricky.

Fresh produce revolves around the climate so changes happen frequently, make sure you come back every week to find out what will be difficult during the coming week.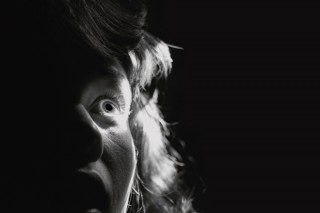 Chanterelle Mushrooms

Supply of yellow & grey chanterelle has started to dry up as damp conditions in the wild across the water are causing quality problems with this so very tasty wild option.

The American season takes over soon but to be honest we will stay clear as the environmental concerns around air freight wild mushroom concerns us.

The UK pick will be back mid-September so its best to wait until then.

Celery

Imported celery is proving extremely difficult and horrifically expensive due to high demand across Europe and beyond.

The UK season is not due until at least mid-June so we could be in for a slightly bumpy ride for the next few weeks - Keep your eyes peeled to Watch Out as we will keep you updated.

Redcurrants

The ruby currant which holds that sharp tang is proving extremely tricky as the stored fruit is coming to an end.

Prices will start to rocket so be careful as they will severely damage your GP - WE stock frozen, puree even redcurrant jelly if required
Green Kale - UK

Green Winter Kale has come to an end as crops in both Yorkshire & Ormskirk have come to an end.

This means supply is tight as crop is now coming in from abroad - Expect prices to rise so WATCH OUT...

Brexit

The uncertainty around Brexit looms on as people are becoming increasingly nervous around the implications a no deal Brexit could have on our beloved land.

At this stage, we can only communicate we are working hard to plan for either situation, as news starts to emerge closer to the deadline we will be able to update you further.

Logistics back to the UK will most definitely bring the most prominent challenge which could be very much out of our control.

We are working extremely hard with our logistical department to plan/avoid limited effect if a situation arose. We will of course update with any news as we receive it...

Trompette Mushroom

Black Trompette mushrooms have come to a close as the season just like the chanterelles above has come to a brisk close.

Hold tight and wait until September for the next pick from European forests - If you are desperate we can bring trompette back from America but is that right ???

Why not try and utilise a dried option or switch your wild mushroom choice until their return.